Coaching and Mentoring
Guiding you on a path to a solid foundation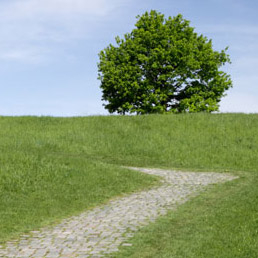 We have well qualified coaches to assist you as your ministry grows. Coaching produces results that matter by getting to the heart of what is important. Building on strengths and gifts, coaching is a natural fit in Christian ministry. Coaching assists the coachee in developing and carrying out plans through completion. Coaches help their clients and situations get "unstuck" and succeed.
Gene Musser, President of Kirby-Smith Associates and certified coach, masterfully combines his expertise with an insightful, personalized coaching approach to assist you in meeting your ministry's growth challenges.  Gene's wealth of knowledge and experience mixed with his coaching skills allow him to provide you with both consulting ideas, if desired, and assist you creatively with meeting the unique challenges facing your ministry.
Areas of coaching that both Kirby-Smith Associates coaches stand ready to assist you include, church growth, vision development, long- and short-term planning and implementation, leadership development, stewardship, capital campaigns, change management, financial management, and team building. Individual and group coaching is available in these areas. Often, the process of change management is overlooked. It is a critical ingredient to a successful change. Coaching is an extremely important tool for managing change as coaching can address the unique "people" part of the change. Coaching may be arranged in person or over the phone. Phone coaching requires no travel and is quite effective. If you have questions about these options, please contact us.
By providing both individual and/or group coaching, we can assist you from vision development to completion, or any part thereof. Coaching focuses on what an individual can actually control and contribute to bring about effective change. These actions will fit their gifts, talents, resources, and values. Coaching brings out the strengths in individuals and looks at each situation with fresh eyes. Coaching asks "What is God up to here?" and looks for creative ways to join.
We also assist you by providing two types of training events. First, A Practical Introduction to Coaching is a set of two interactive webinar workshops where you will explore and learn an effective basic 5-step coaching model. Each webinar is one and a half hours long. This set will equip you and your leadership to begin integrating a powerful coaching approach into your ministry. This is a wonderful way to empower your leadership to grow their areas. Second, our two-day Basic Coach Training further equips you to integrate a dynamic coaching approach into your ministry setting with expanded skills. Here, you will experience more interactive learning, along with practicing and receiving constructive feedback. Having coach training will help you empower those around you by building from their strengths to get things done. The results are multiplied when staff and lay leaders are trained as coaches thereby having additional powerful tools to grow your ministry. Kirby-Smith's top quality coach training materials and presentations are brought to you in conjunction with Coaching4Clergy. Coaching and training is highly adaptable to individual situations.
Please contact Kirby-Smith Associates directly at 800-762-3996 or info@kirbysmith.com to discuss how our services and fee structure can be of benefit to you. We look forward to assisting you.