Full Service Media & Marketing
What is your story?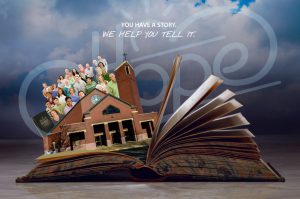 Every church, no matter how young or old, how large or small, has a story to tell.
How well are your current marketing efforts telling your story? Is your faith community aware of your mission and vision, your goals and future efforts? Are your members truly engaged in your ministries? Are you reaching people in your surrounding community? Is your ministry relevant to a younger generation? Are you perhaps looking to add another chapter to your story soon?
Kirby-Smith's full service media and marketing services are here to help your organization tell your story.