Engagement & Engagement Circle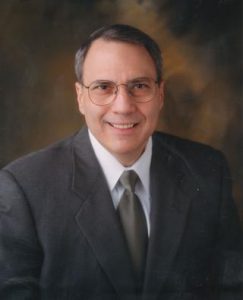 By Charles Eugene Musser, President, Kirby-Smith Associates, Inc.
I am a big fan of the Gallup Organization's StrengthsFinder. Kirby-Smith uses the Gallup StrengthsFinder by encouraging members to take the StrengthsFinder as part of our Life As A Steward Stewardship program.
I was recently at St. Gerard Majella Parish in Port Jefferson, New York where Albert L. Winseman, D. Min., who is Global Practice Leader for the Gallup organization, presented the findings of the Gallup Member Engagement Survey (ME25) to the parishioners of St. Gerard Majella. The ME25 measures the spiritual health of parishes/churches
Over a decade ago, Gallup confronted the challenge of measuring the unmeasurable – spiritual engagement. The ME25 consists of 25 items: 9 items that measure individual spiritual commitment, 12 that measure member engagement, and 4 outcome items about life satisfaction, inviting, serving, and giving.
Gallup research has shown that engaged members are:
10 times as likely to invite someone to participate in their church
3 times as likely to say they are extremely satisfied with their lives
Likely to spend more than 2 hours per week serving and helping others in their communities
Likely to give 3 times more to their faith communities annually
St. Gerard Majella is a model parish when it comes to engagement, due in no small part to the leadership of the pastor, Msgr. William Hanson, and a multitude of parish leaders. They are in the upper 75% of all churches according to their Gallup ME25 findings
As a fundraiser for churches, I was focused on the giving – how does engagement effect giving? Gallup says engaged members are 3 times more likely to give but what does that mean in dollars. Gallup measures in specific levels of giving ranging from less than $500 annually to $5,000 or more annually.
At St. Gerard Majella, they have been measuring member engagement for 10 years. Even after 10 years, they are experiencing increased engagement (18% higher than the typical Catholic church and 17% higher than the Christian Faith Communities overall). Gallup's measurement shows that once a congregation crosses the threshold of 40% engagement, churches begin to take on a new and substantial life of its own. Certainly, St. Gerard Majella is a testament to just such a success.
I do not wish to share specific giving of any church, but I will share that the giving at St. Gerard Majella is consistent with their engagement increase.
If you are interested more in Gallup's StrengthsFinder or the ME25 Survey, please contact the Gallup organization directly.
From my personal observation and experience in working with churches, I have come up with the following Engagement Circle.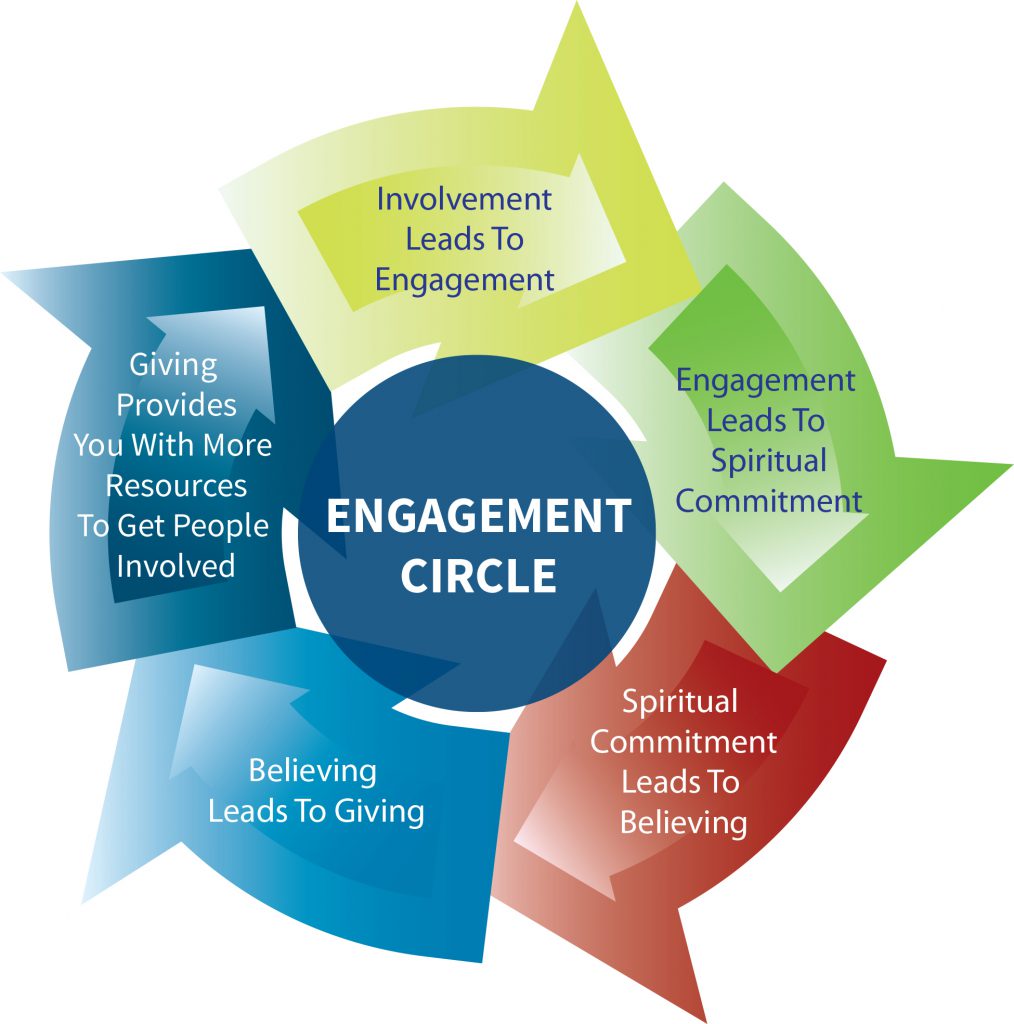 The real "bottom line" is the more engaged members, the greater the spiritual commitment. Individuals become spiritually committed when the church communicates and enacts measures that let members know that their:
Opinions count
Spiritual development is encouraged
Church cares about them
Are recognized for accomplishments
Is opportunity for them to do their best and know what is expected of them
Spiritual needs are met
When you need more money or more members, do not focus on the ends: i.e., increase offering, or recruitment of new members; focus on the entire process of the engagement circle. Focus on Spiritual Commitment. According to the Gallup Organization, "strong churches produce spiritually motivated individuals whose lives have a positive influence on our society and world."